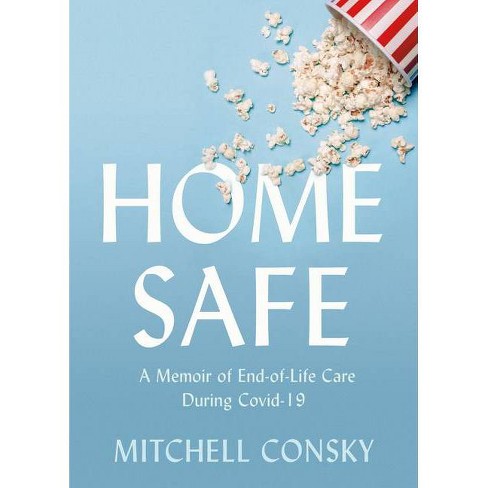 This memoir was a bit out of character for me; but, I've been reading quite a few memoirs this year and this one caused me to pause. Is it too soon to read about Covid-19? We're not quite past it yet, are we? Given that Covid-19 remains looming in so many places and may very well make a comeback, I figured it might help my own healing to read about someone else's pandemic experience. Admittedly, mine was mild, privileged, and uneventful in comparison to so many millions of others on this planet. What did others feel? How did others live through this? We talked amongst each other, but too often we said a lot of nothing to avoid the anxiety that a deeper, more nuanced conversation could too easily trigger.
From a historian's perspective, memoirs like this — indeed, the millions of posts, tweets, blog posts, articles, stuff — that we produced in the past few years say something poignant about this strange and traumatic moment in our individual and collective lives. What was this moment in our history? Memoirs give us entrée into others' internal lives, see how others experienced this.
Consky's account of the past couple of years, encompassing the dying and death of his father and others, delivered on both points. What was living and dying in the pandemic like?
But readers should not expect a litany of statistics or a step-by-step replay of WHO's or the American CDC's decisions and policies. This is a memoir, a deeply personal and individualized account of a global experience. Death is always subjective, always individual, always very personal. Readers should not expect this book to discuss everyone's experience of Covid-19. The deaths in this book are not coronavirus related deaths necessarily; this book is about the non-pandemic deaths that occurred during the past two years. Ordinary life and ordinary death did not pause for the pandemic. Pandemic deaths eclipsed the distress of other kinds of deaths, but only insofar as their appearance in the news, social media, public forums. The trauma of those passings remained, but was invisible in contrast.
That said, this book is about life too. It is about resilience and the ways in which we communicate those important things in life that need to be said and done before death makes it impossible to do so. This memoir is about memory, not only Consky's but those of his father's and the surviving friends and family of those who lost loved ones — during the pandemic and at other times too. Life and death during the pandemic of 2020-2022 was unique in our lifetimes, but also… not. Life and death was also familiar… too familiar? Scarily familiar. Comfortingly familiar. I cannot decide. Neither can Consky, I think.
This book is also about memorializing and the ways in which we do this, for ourselves and for the dead. One act struck me in particular: when a group of friends gathered their memories of another among them who had passed away and gave the resultant artifact to the deceased's family. This book is about how we can commune over death, that common event, that inevitable process that erases (or should) differences and animosities among us.
The end of life care Consky refers to? I think he means us, the surviving family members and friends of the ones who have passed away. For that reason, the book transcends the pandemic. The pandemic is (was?) a great thing, a momentous thing, but life and death will go on with or without it.