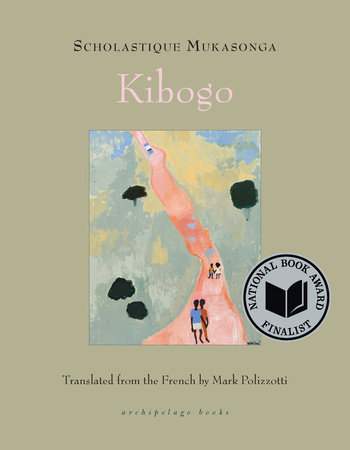 Kibogo reads like a gateway to a historical, colonial/postcolonial dreamscape. It reads like a fantastic reimagining of Chinua Achebe's Things Fall Apart, but on a mythical, quasi-spiritual platform in Rwanda. It is inspiring as a work of decolonization, heart-wrenching as a historical fiction, a lyrical maze as a work of literature.
Like Things Fall Apart, Mukasonga's Kibogo hinges on the binary opposition between the colonizer and the colonized, the imposition of Christianity on native peoples, and the annihilation of indigenous beliefs. But while similar to this famous predecessor, it is also unique in its own right. Kibogo is a nuanced novel. The Colonizer is not necessarily European and this point is pronounced. Sometimes — perhaps more than we would have wanted — the colonizer is our native neighbor, one of our own. Fanon was an astute observer of colonial culture; too often the enemy is a more intimate partner, the one who resides within. Mukasonga also draws a perforated line between Christian and Indigenous Belief; the characters and their stories reveal a more accurate historical account of colonization by highlighting how a syncretization of beliefs and practices is likely to have taken place.
This syncretization of cultures, beliefs, practices, and ideas is the heart of Kibogo. The novel is about the gradual development of a colonial culture, not through outright conquest, but through insidious means. Magic is a key component, a driving force that propels the stories to their ends. Ritual is the means by which the magic is released, and this is not only native Rwandan magic, but also European Christian magic, the kind imbued in holy water and Christian prayer. This lends Kibogo a mystical quality. The novel unfolds as would a myth; it is a fable about the meeting of Christian and Animist in Rwandan history. The characters are heroes, heroines, archetypes, and the plot moves forward through human and divine interventions. Each of Kibogo's four parts focuses on a particular character, as each of their stories builds upon the last to produce at the end a full view of Rwanda's religious, spiritual, and colonial landscape.
This is not to say the characters are hollow; no, on the contrary, they are recognizable across colonial histories. For that reason Kibogo is larger than its central focus on colonization in Rwanda. This is a story that is recognizable in other African, Asian, Caribbean, South American, Australian, Pacific Island, and colonial contexts. Kibogo is centered and set in Rwanda, but it is a work of post-colonial literature for the rest of the "formerly" colonized world as well.
In short, a very thought-provoking work wrapped in beautiful, literary prose that unwinds like a yarn told late at night to children gathered around their grandmother's hearth.